880 Harrison features a comfortable, modern workspace for today's businesses. High ceilings and windows create an open, airy workplace and glass partitions enhance natural light. State-of-the-art technology, including high speed wired and wireless Internet, insures connectivity and productivity.
We offer a variety of workspaces to meet your needs- whether you seek a company headquarters, a private office for a few remote employees, or are an individual seeking a coworking or shared workspace to collaborate and to work outside the home.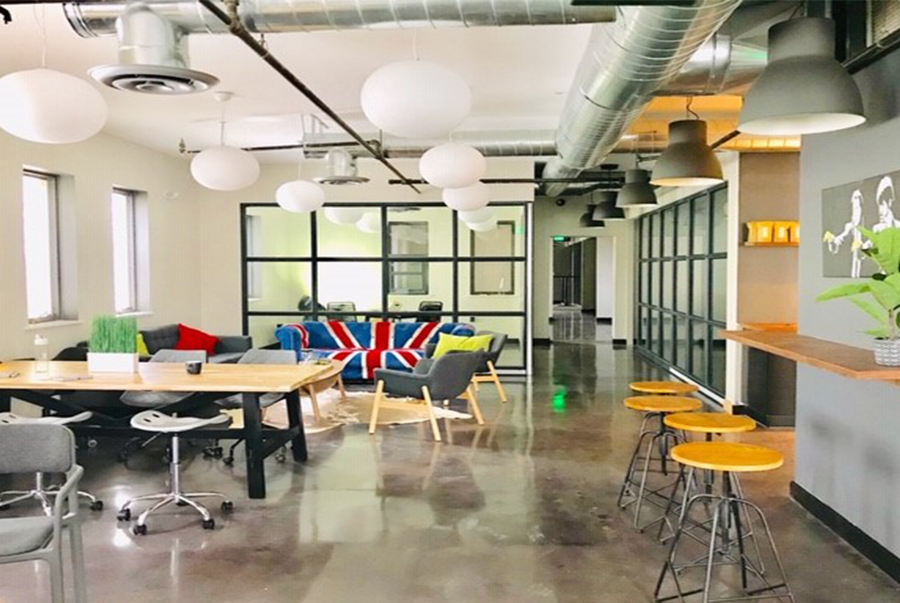 Coworking Space
Your personal space in a shared, coworking community- perfect for the individual remote worker, contractor, or small groups seeking a stimulating and collaborative work environment. You'll have access to your desk space along with all 880 Harrison amenities.
$199/month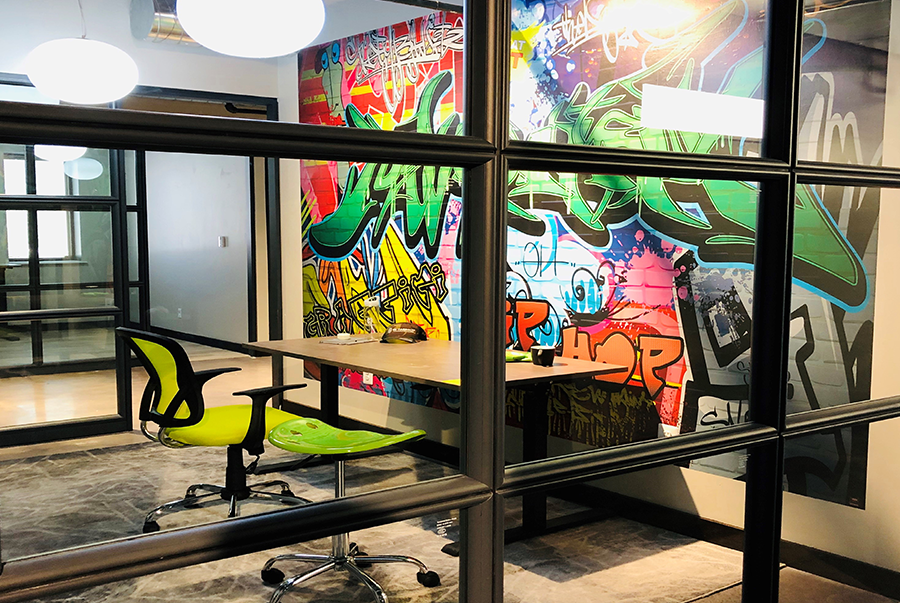 Lockable Hot Desk
Does your government or contractor role require additional safeguards in your office environment? 880 Harrison offers lockable desks that allow anyone to enjoy the benefits of coworking, while providing additional security options to meet job requirements.
$400/month
2-4-6 Person Private Furnished Spaces
Balancing privacy with all the perks of the 880 Harrison community, a private office is perfect for 2-4-6 person groups. Private offices allow employees to easily work as a team in their own personal space while at the same time utilizing 880 Harrison resources.
Starting at $950/month
Custom-Built Office Space
Create your dream work space for your growing business, no matter the size of your organization. Perfect for businesses that need a headquarters or a satellite office for a larger group of employees.
Pricing varies.
Benefits of Membership
---
More than just a place to work, 880 Harrison is a center for area technology professionals to meet, share ideas and socialize. Amenities include:
High speed wireless and wireless Internet access
On-site building manager
Service room rack space
Dedicated and shared Conference rooms
Private phone booths
Printing and mail services
Workout room with shower area
Wellness Room
Stretch Lab
Bike/ scooters to access downtown Leesburg
Coffee bar featuring Nitro, cold brew and many other choices
Stocked snack and refreshment bar
Lounge area with games